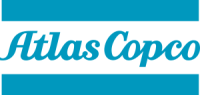 company headquarters
Sweden
A Swedish multinational manufacturer of industrial tools and equipment. Some of its products were used in the construction of the Tel Aviv–Jerusalem railway, which cuts through the occupied West Bank.
Economic Activism Highlights
In February 2021, the University of California, Irvine student government passed a resolution calling on the school to divest from companies complicit in Israeli apartheid. The companies named in the resolution included Atlas Copco, as well as 3M, Boeing, Caterpillar, Cemex, Ford, General Electric, Hewlett Packard Enterprise, Hyundai, Northrop Grumman, Perrigo, and Raytheon.
Unless specified otherwise, the information in this page is valid as of
8 August 2022