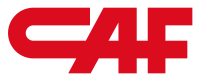 company headquarters
Spain
A Spanish manufacturer of railway vehicles and buses. It is involved in the construction, expansion, operation, and maintenance of the Jerusalem Light Rail, which is part of Israel's illegal settlement enterprise in the occupied Palestinian territory.
Construcciones y Auxiliar de Ferrocarriles (CAF) has facilitated the expansion of Israel's illegal settlement enterprise through its role in constructing, expanding, operating, and maintaining the Jerusalem Light Rail. The rail line cuts through the occupied Palestinian territory and connects illegal Israeli settlements in occupied East Jerusalem to the western part of the city.
CAF has been working on this project with Israeli company Shapir Engineering and Industry since 2020. Under this contract, CAF has constructed 27 kilometers of new track, 53 new stations, and various depots in illegal Israeli settlements; supplied or refurbished 160 train vehicles; and provided the railway with signal, energy, and communications systems. As of 2022, the company also conducts various ongoing operation and maintenance services for the rail system.
Unless specified otherwise, the information in this page is valid as of
11 August 2022