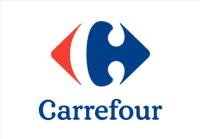 company headquarters
France
A French multinational retailer with grocery stores located in illegal Israeli settlements in the occupied West Bank.
Carrefour Group is a French multinational retail and wholesale company that operates over 12,000 supermarkets and convenience stores in Africa, Asia, Europe, and South America.
In 2022, Carrefour began opening stores in Israel, with dozens of stores planned to open in 2023 and 2024. The company signed a franchise agreement with Israeli company Electra Consumer Products and its grocery store chain subsidiary, Yeinot Bitan. Under the agreement, Yeinot Bitan's existing stores will be converted to the Carrefour brand. Yeinot Bitan operates stores in at least three illegal settlements in the occupied West Bank, according to Palestinian human rights organization Al-Haq. These will also be converted into new Carrefour stores.
Yeinot Bitan's parent company, Electra Consumer Products, is owned by Israeli holding company Elco Ltd., whose other subsidiary Electra Ltd facilitates the expansion of Israel's illegal settlement enterprise through the construction and maintenance of real estate, roads, public buildings, transport systems, and other infrastructure that services settlements. Electra Ltd was included on the 2020 United Nations database of companies doing business in illegal Israeli settlements in the occupied Palestinian territory.
Unless specified otherwise, the information in this page is valid as of
20 December 2022