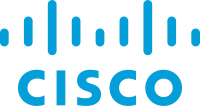 A US-based networking hardware company. Established a network of "digital hubs" in partnership with the Israeli government, some of them in occupied territories.
Cisco Systems is a U.S.-based multinational publicly-traded technology company based in San Jose, CA. The company specializes in networking hardware and telecommunications equipment. It's 2018 revenue was $49 billion.
In 2018, Cisco established a long-term partnership with the Israeli government on a large-scale project that is partially implemented in occupied Palestinian and Syrian lands, according to Who Profits. Together with the Israeli Ministry for the Development of the Periphery, Cisco has established a network of "digital hubs": government-subsidized coworking spaces designed to help integrate small towns and remote regions to the Israeli high tech industry. These hubs are furnished with Cisco hardware and are based on Cisco technologies such as the Cisco Spark collaboration tool.
Eight of the 45 announced locations of digital hubs are in or near illegal settlements in occupied territories. As of October 2019, two hubs are already operating in the occupied West Bank - in Beitar Illit and in the Sha'ar Binyamin Industrial Zone - and four additional ones are planned: in Gush Etzion, Kiryat Arba, Itamar, and Modi'in Illit. In the occupied Golan Heights, one hub is located near Waset (Ha'Emir) Junction and another is planned in an undisclosed location. Twenty-six additional hubs are planned in Jerusalem, including in occupied East Jerusalem. These settlements are all illegal under international law. In addition, Cisco's hubs in the Naqab (Negev) region in Southern Israel have been established in partnership with the Jewish National Fund, an organization with a long history of displacing Palestinians and supporting Israel's illegal settlement enterprise.
Cisco is involved in Israel's occupation in a few other ways. In 2017, Cisco signed an MOU with the Jerusalem Municipality to make Jerusalem a "smart city." The jurisdiction of the Jerusalem Municipality includes occupied East Jerusalem, which Israel de facto annexed illegally, and which includes several large illegal settlements. Cisco is also a large contractor for the Israeli military. In 2017, the company won a multi-year contract worth hundreds of millions of dollars to upgrade the Israeli military's networks and to be the exclusive provider of servers for the military. This contract was previously held by Hewlett Packard Enterprise.
Unless specified otherwise, the information in this page is valid as of
6 December 2019