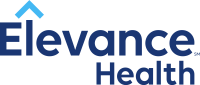 A US health insurer, formerly known as Anthem, that provides health services to youth jails and criminal legal programs.
Elevance Health, formerly Anthem, is a health insurance provider headquartered in Indianapolis, Indiana. It is the largest for-profit insurer in the Blue Cross Blue Shield Association and represents the Association as the primary insurer in 14 U.S. states. As of 2020, Elevance had over 40 million members across all 50 U.S. states and D.C. The company's 2020 revenue was more than $121 billion, up 17% from the previous year.
Elevance subsidiary Amerigroup is the sole provider of the youth welfare case management system for the State of Georgia's Department of Community Health. In 2014, Georgia transitioned from regional providers to a single statewide system that offers health services to children in foster care, adoption assistance, and youth jail and probation programs. Amerigroup directly provides some medical services (largely in behavioral health) in addition to case management and benefits to youth in state programs.
Though this is the only known case in which Elevance provides direct services to people in prison, Amerigroup and several other Elevance subsidiaries provide benefits and case management, administrative, and liaison services to state Medicaid programs that also cover youth detention and probation. These subsidiaries include Aspire Health Partners, Beacon Health Options, Healthlink, and UniCare.
Elevance (then known as Anthem) was included in Worth Rises' 2020 report on companies involved in the prison industry because of a contract of its subsidiary Healthcore with the Florida Department of Corrections. This contract expired in 2015.
Unless specified otherwise, the information in this page is valid as of
8 September 2021