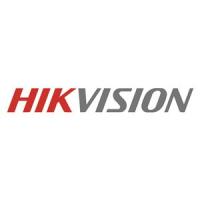 company headquarters
China
A Chinese manufacturer of surveillance cameras and software, AI systems, access control technology, and other products. Its equipment is used to surveil Palestinians in the occupied West Bank and by prison and police agencies worldwide. 
Hangzhou Hik-Vision Digital Technology Co Ltd (Hikvision), headquartered in Hangzhou, China, manufactures CCTV and video cameras, surveillance software, deep learning/AI systems, robotic vision technology, and other products. Hikvision products are also sold through the company's North American subsidiary EZVIZ and are integrated into the surveillance technologies of hundreds of other companies. In 2022, the company generated approximately $3.6 billion in revenue.
Through its Israeli distributor, HVI Security Solutions, Hikvision sells surveillance cameras to the Israeli military, police, and security agencies, including in illegal settlements in the occupied Palestinian territory. As of 2023, dozens of Hikvision cameras are installed on surveillance towers and other infrastructure in residential areas of occupied East Jerusalem and Hebron, according to Amnesty International.
Many Hikvision cameras found in occupied East Jerusalem are equipped with facial and vehicle recognition capabilities, allowing for "simultaneous detection of persons, faces, and vehicles, along with their features." Given the cameras' installation in the Old City of Jerusalem, Amnesty International suggests that they are likely connected to the Mabat 2000 system, an Israeli surveillance network that covers the entire Old City and subjects Palestinians living there to constant surveillance. According to Amnesty International, "[t]he increasing presence of these cameras in tandem with illegal settlement activity and demolitions...presents even greater risks to the Palestinians living under apartheid."
In addition to its involvement in the Israeli occupation, Hikvision markets and sells its products to prison and police agencies around the world. For example, the company sells surveillance software and cameras to the Chinese police. After 2021 revelations that this equipment is used to track protest activities and surveil the Uyghurs, Home Depot and Best Buy stopped carrying Hikvision products in their stores.
Hikvision surveillance tools have also been used by police authorities in England, Thailand, and Wales, and in prisons and youth jails in Brazil, China, and France. Following the onset of the COVID-19 pandemic, the company marketed thermal cameras and other health surveillance systems to prisons.
In the U.S., Hikvision has participated as a vendor at prison industry conferences, including the American Correctional Association's Congress of Correction conferences in 2018 and 2022. In 2023, the Federal Communications Commission banned the future use of Hikvision equipment in the U.S. "for the purpose of public safety...[and] security of government facilities." However, Hikvision cameras installed before the ban could still be operational in U.S. prisons.
Unless specified otherwise, the information in this page is valid as of
1 September 2023