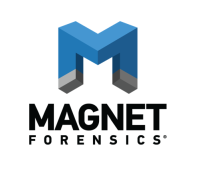 company headquarters
Canada
A Canadian software company that sells phone-hacking and data analysis software to US immigration authorities and other law enforcement agencies.
Magnet Forensics Inc. develops data analytics software for digital forensics investigations. In 2020, it reported a revenue of $51.2 million. Headquartered in Waterloo, Ontario, the company has 4,000 customers in 94 countries. 65 percent of the company's clients are in the public sector, and 60 percent are in North America.
The company's flagship software, Magnet AXIOM, is used to recover, analyze, and report digital evidence from mobile devices and cloud-based applications. Customers use the software to access pictures, messages, and other content, and to flag "suspicious" evidence. Magnet AXIOM can also be used to log into cloud-based accounts and access deleted data and location history.
Magnet Forensics has partnered with Grayshift, a phone-hacking software company. This partnership allows clients to use GrayKey, Grayshift's software, which can hack into file systems, get around password-protected devices, and use artificial intelligence to comb through data, analyzing pictures, messages, browser history, and app data.
Magnet AXIOM was primarily designed for government and law enforcement agencies, and continues to be marketed to such agencies. The venture capital firm of the U.S. Central Intelligence Agency (CIA), In-Q-Tel, invested in 2015 and developed a strategic partnership with Magnetic Forensics, stating that the company "has shown itself to be an innovator in the development of tools to support recovery of critical digital evidence."
Magnet Forensics supplies its AXIOM software to dozens of federal agencies in the U.S., including the Departments of Defense and State, the Federal Bureau of Investigation (FBI), and Department of Homeland Security (DHS) agencies Immigration and Customs Enforcement (ICE) and Customs and Border Protection (CBP). From 2012 to July 2021, the Department of Homeland Security (DHS) accounted for almost half of the company's sales to the federal government.
In 2018, DHS tested AXIOM and concluded that it had the ability to acquire and analyze data from cloud systems and personal devices and was able to retrieve browser history, emails, chats, media content, documents, and information on social media. In March 2020, DHS released information regarding AXIOM's recovery tools, which were able to retrieve messages and communications, social media data, and even deleted files from Android cell phones. DHS also tested GrayKey's technical capabilities in 2018, and concluded that it was capable of cracking Apple mobile devices to access images stored in a device, social media data, and even past location information, all without the device's owner knowledge.
Both ICE and CBP have renewed their Magnet AXIOM license every year since 2014. As of July 2021, the largest of these contracts was worth a potential $5.2 million through September 2024. According to solicitation documents ICE's Homeland Security Investigations' Cyber Crime Center is fully equipped with a digital forensics laboratory that employs Magnet Forensics products, which ICE sees as "the only one of its kind" and "critical" to closing open investigations. CBP stated in 2021 that it was expanding its digital forensics capabilities, and had 11 perpetual licenses to use Magnet Forensics products. These licenses include a "cloud add-on" used to scan and retrieve personal data from cloud-based applications like Facebook, Instagram, Google, and Microsoft Office 365.
Magnet Forensics also sells Magnet AXIOM, GrayKey, and other software solutions to local law enforcement and police departments. Examples include the Austin, Los Angeles, and New York City Police Departments, as well as the London Metropolitan Police. In London, police use MAGNET Review, a cloud-based digital forensic review platform that allows non-technical investigators to access and examine digital forensic evidence such as photos, chat logs, and documents, through a web interface hosted on Microsoft Azure.
Unless specified otherwise, the information in this page is valid as of
10 September 2021