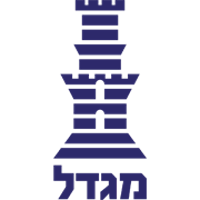 company headquarters
Israel
One of Israel's largest insurance companies. It routinely finances and insures construction projects in Israel's illegal settlements throughout the occupied West Bank and provides financial services to illegal settlement councils.
Migdal Insurance and Financial Holdings Ltd is one of Israel's largest insurance and financial services companies. The company is also involved in over 20 real estate projects in the U.S. and Europe and has investments in Sonnedix, a renewable energy company that operates projects around the world, including in the U.S., U.K., and Europe.
Migdal facilitates the expansion of Israel's illegal settlement enterprise by financing settlement infrastructure projects. For example, as part of a consortium of financial institutions, led by Bank Hapoalim, the company helped finance the expansion of the Jerusalem Light Rail, a rail system that cuts through occupied Palestinian land and connects illegal Israeli settlements in occupied East Jerusalem with the western part of the city. In the occupied Golan Heights, the company has financed the construction of an Enlight Renewable Energy wind farm that will service at least eight illegal Israeli settlements, according to Who Profits.
As one of Israel's largest financial institutions, Migdal is also involved in the occupation of the occupied Palestinian territory through its investments. Migdal has a significant stake (over 5%) in multiple companies that are involved in different aspects of the military occupation, including Afcon, Electra, Energix, Enlight Renewable Energy, Matrix IT, Shapir Engineering and Industry, and Shikun & Binui.
Unless specified otherwise, the information in this page is valid as of
13 December 2022