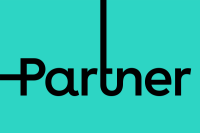 company headquarters
Israel
One of the largest Israeli providers of cellular phone services. Has hundreds of antennas and other communications facilities in the occupied West Bank and Golan Heights. Services illegal settlements and military bases in the occupied West Bank.
Partner is an Israeli provider of telecommunications services (cellular, fixed-line telephony and internet services) under the Orange brand and the 012 Smile brand.

The company assembled more than 208 antennas and telecommunication infrastructure facilities on occupied land in the West Bank and the Golan Heights. Company's antennas and communication facilities were erected on confiscated privately owned Palestinian land. In the outpost of Migron, Partner's facilities were used as seeds for the new settlement that was built around them.

The company pays royalties to Israeli settlements, in some cases for the use of private Palestinian land. Partner paid the local council in the settlement of Beit El thousands of shekels every month to keep communications equipment on squatted Palestinian land just outside the settlement's jurisdiction. The company also passed regular payments to the cooperative society of Migron outpost for 12 years.

Using this infrastructure, the company provides telecommunications services to Israeli settlements, in addition to the operation of a sales and customer service center in the settlement of Ariel.

Additionally, the company enjoys the structural advantages of Israeli cellular services providers over Palestinian competitors in the Palestinian market. The company operates four sales and customer service centers in Palestinian neighborhoods in occupied East Jerusalem, an area that is off limits for the Palestinian cellular companies and therefore constitutes a captive market.

As part of its social responsibility policy, the company sponsored two Israeli military units for several years. Under the framework of the 'Adopt A Soldier' project, the company supported the Ezuz armored battalion and the Shachar search and rescue unit, through the provision of sports days, entertainment activities and training. During the attack on Gaza in the summer of 2014, Partner was on the front lines providing material support, cellular services and entertainment to the Israeli soldiers. The company also waived service fees for soldiers carrying the assault during July-August 2014.

Click here to read the full report about the involvement of the Israeli cellular companies in the occupation.
Economic Activism Highlights