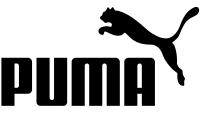 company headquarters
Germany
A German sports apparel company that sponsors the Israel Football Association, which includes teams representing illegal settlements in the occupied Palestinian territory.
Puma SE, headquartered in Germany, is the third-largest sportswear manufacturer in the world. Puma is the primary sponsor of the Israel Football Association (IFA). It started sponsoring the IFA in 2018 after Adidas dropped its sponsorship. The sponsorship contract was originally for four years and was extended in 2022 until the end of June 2024, according to the IFA's financial reports. The contract is held by Puma's exclusive Israeli licensee, Al Srad Ltd (part of the Irani Corporation, which which owns the rights to dozens of other brands in Israel).
The Israel Football Association includes six Israeli football clubs whose official home fields are located in illegal Israeli settlements in the occupied West Bank, as documented by Human Rights Watch in 2016. These areas are off-limits to the local Palestinian community living under military occupation and, in some cases, the fields were built on privately owned Palestinian land.
Some 245 Palestinian sports teams have called on Puma to end its sponsorship of the IFA. In a 2021 internal memo, Puma acknowledged that its business partners and presenters have been pressuring it on this issue, and attempted to distance itself from Israel's illegal settlement enterprise while making false claims about sponsoring the Palestinian Football Association as well.
Unless specified otherwise, the information in this page is valid as of
23 May 2023