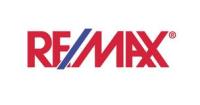 One of the world's largest real estate companies. Sells and rents real estate in multiple illegal settlements in the occupied West Bank. Has a franchised office in a settlement.
RE/MAX Holdings Inc is the parent company of RE/MAX LLC, a U.S. multinational real estate franchise company headquartered in Denver, Colorado. The company operates in at least 95 countries. In 2014, RE/MAX's revenue was $171 million. 
The Israeli franchise - RE/MAX Israel, operates a licensed RE/MAX office in the settlement of Ma'ale Adumim.
The Ma'ale Adumim office and other Israeli offices offer real estate for sale and for rental in all the major West Bank settlements, including: Adam (Geva Binyamin), Beit Arye, Beit El, Giva'at Ze'ev, Ma'ale Adumim, Oranit, Salit, Sha'arei Tikva and Tzofim. In occupied East Jerusalem, the company markets and rents properties in the settlement neighborhoods of Gilo, Har Homa, Ramot, The French Hill, and Pisgat Ze'ev.
As a franchise of RE/MAX LLC, RE/MAX's Israel branches benefit from the larger company's international brand name affiliation and recognition, start-up training, ongoing training, technological resources, and advertising and marketing support. RE/MAX Israel's settlement properties are advertised on RE/MAX's global website. At the same time RE/MAX Israel franchisees pay a series of flat and recurring fees as well as a percentage of their sales revenue to the parent company. 
For these reasons, Human Rights Watch determined in a special report, "By advertising, selling and renting homes in settlements, both the Israeli franchise of RE/MAX and RE/MAX LLC, the owner of the global franchise network, facilitate and benefit from the transfer of Israeli civilians into occupied territory and the associated human rights abuses, contravening their rights responsibilities." 
Similarly, the September 2013 UN Report of the Special Rapporteur on the situation of human rights in the Palestinian territories occupied since 1967 found, specifically regarding RE/MAX, that "promoting the sale of (for example by advertising) or selling property on or as part of a settlement contributes to the commission of the international crime of transferring citizens of the Occupying Power onto occupied territory. In fact, advertising and selling such properties to citizens of the Occupying Power constitute instances par excellence of participating in such transfers." 
Furthermore, "The responsibility to respect human rights requires businesses to avoid contributing to adverse human rights impacts and to mitigate such impacts when linked to their operations. Re/Max International, through selling properties on Palestinian land, is directly contributing to adverse human rights impacts, such as the restrictions on freedom of movement that obstruct Palestinians' access to land, which is often used for agricultural purposes, and arbitrary and unlawful interference with Palestinians' privacy, family and home."
Economic Activism Highlights
In Feburary 2021, the Students Society of McGill University passed a motion adovcating for McGill University to divest from companies profiting off multiple and intersecting forms of systemic violence. The motion calls for the university to divest from eight companies, including Re/MAX for facilitating illegal Israeli settlement in the Palestinian territory, OshKosh Corporation for providing vehicles to the Israeli military, and Lockheed Martin for its weapon's deveolpment.
In November 2020, San Francsico State University's student government passed a resolution calling for the university to pull out of investments in companies that do business in Israeli settlements, referencing the 112 companies linked to the illegal settlements in Palestine as listed by the United Nations.
In October 2020, Fresno State University's student government voted in favor of a divestment resolution calling for the university to divest from the 112 companies linked to the illegal settlements in Palestine, as listed by the United Nations.
On June 22, 2018, the Presbyterian Church at its 223th General Assembly, adopted a resolution urging RE/MAX to stop facilitating the sale and rental of property in illegal Israeli settlements.
On March 9, 2016, Palestinian activists led by Bassem al-Tamimi filed a $34.5 billion civil lawsuit in D.C. against individuals and companies that have been "funding violent settlement activities in occupied Palestine." The lawsuit names several defendants, including G4S, RE/MAX, Africa Israel Investments, Motorola, Volvo, Ahava Dead Sea Laboratories, Oracle Corp., and Hewlett Packard Enterprise. 
On February 22, 2016, the Students' Society of Mcgill University general assembly voted to support the BDS movement by divesting from companies "profiting from violations of Palestinian human rights," including RE/MAX. It was later voted against and nullified in an online ratification.
On May 15, 2015, Princeton graduate students passed a referendum calling for the university to divest from RE/MAX as it "sells homes in illegal and Jewish-only settlements in the West Bank and East Jerusalem" and is thus "complicit in the Israeli occupation of the West Bank." 
In March 2015, the Student's Society of McGill University passed a resolution divesting from companies that profit from the "Illegal Occupation in Palestinian Territories," including RE/MAX which conducts business in "all the major West Bank Settlements in violation of international law."