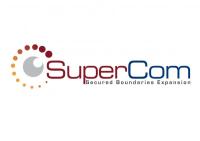 company headquarters
Israel
An Israeli company specializing in electronic monitoring, digital ID technologies, and cyber security. It owns California-based Leaders in Community Alternatives (LCA), an electronic monitoring and "community corrections" company.
SuperCom is a publicly traded company headquartered in Herzliya, Israel that provides digital identity and electronic monitoring technologies to law enforcement and other government agencies. SuperCom develops electronic monitoring devices and contracts directly with government agencies and local private companies to use its products. SuperCom has electronic monitoring contracts with state agencies and companies across the United States - including in California, Georgia, Idaho, Kentucky, Minnesota, South Carolina, Tennessee, and Texas - as well as with governments across Europe including Bulgaria, Denmark, Estonia, and Sweden. The company also produces "smart" digital and biometric ID cards, visas, and passports for several countries, including Ecuador, Ethiopia, Panama, and Tanzania. SuperCom's subsidiaries include Israeli companies Alvarion Technologies, Prevision, and Safend, which specialize in Internet of Things technologies and cybersecurity. In 2017, SuperCom claimed that its clients include all large Israeli institutions, including the Israeli military, major infrastructure systems, banks, etc. We have no additional information on current contracts with these entities.
SuperCom acquired California-based company Leaders in Community Alternatives Inc (LCA) in 2015. LCA contracts with various government agencies to monitor and surveil individuals in pretrial, parole, or probation through electronic monitoring and day reporting centers. About a third of LCA's revenue comes from its electronic monitoring business. In the year following SuperCom's acquisition, LCA reported a 66 percent increase in revenue. LCA's electronic monitoring business operates in thirteen counties throughout California, and the company runs four day reporting centers in Fairfield, Oakland, Sacramento, and Vallejo, California. LCA's electronic monitoring devices include both GPS tracking and SCRAM System's alcohol-monitoring technology. LCA offers the government a "user"-funded model, requiring the person monitored to pay for the surveillance rather than the government, in effect, charging individuals for their own deprivation of liberty.
In 2013, LCA signed a contract with Alameda County, California to provide electronic monitoring services for the Alameda County Superior Court and Probation Department. This includes the cities of Oakland, Fremont, Hayward, Berkeley, and ten smaller cities. The contract stipulates that LCA's services would be provided at no cost to the county. Instead, LCA charges the people being monitored a monthly base fee of over $760, in addition to an initial $150 "enrollment fee" to "install" the device on their body. If individuals cannot afford or are late in their payments to LCA, the company reports them as violating their release terms, possibly sending them to jail. This violates a 1983 Supreme Court decision that individuals sentenced to probation cannot be incarcerated just because they cannot afford to pay a fine. In 2017, LCA signed another four-year contract with Alameda County.
In August 2018, LCA was sued in a class-action lawsuit by Equal Justice Under Law for extortion and racketeering. The lawsuit alleges that LCA's practice of reporting to the court individuals who cannot afford to pay violates the 14th Amendment. According to testimonies of individuals monitored by LCA devices, the company failed to inform them of their right to have a judge determine their ability to pay and intentionally misled them into agreeing to higher rates. Some of the plaintiffs went through extreme measures to pay LCA's fees, including selling cars and belongings, eventually leaving them homeless. In other cases, individuals who were pressured into LCA's programming by harsh life circumstances, such as needing cancer treatment or the death of a partner, and fell into further debt because of the company's exorbitant fees, were reported by LCA and eventually sent back to jail after failing to meet payment deadlines. Unlike other counties, Alameda County engages in no oversight over LCA's activities. As of February 2019, the case against LCA is pending and a settlement conference hearing is scheduled for July 2019.
Unless specified otherwise, the information in this page is valid as of
6 June 2019