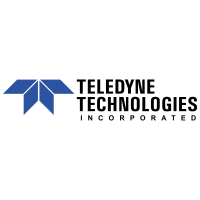 A US engineering and IT government contractor. Its subsidiary FLIR Systems provides mobile surveillance systems to monitor the US-Mexico border.
Teledyne Technologies Inc is a California-based engineering and information technology (IT) company, which operates in a variety of industries, including aerospace and defense, factory automation, air and water quality monitoring, electronics, oceanographic research, deepwater oil and gas, medical imaging, and pharmaceutical research. The company's largest client is the U.S. Department of Defense (DoD), which accounted for more than 18% of its $3 billion 2020 revenue. about $578.4 million of the company's 2020 revenue.
In 2021, Teledyne acquired FLIR Systems, which specializes in sensor technology such as visible-light imaging, video analytics, measurement and diagnostic, and advanced threat detection systems. Through its subsidiary PureTech, FLIR designs and manufactures Mobile Video Surveillance Systems (MVSS), aerial and ground drones, and other military equipment.
FLIR has been one of the largest contractor of U.S. Immigration and Customs Enforcement (ICE) and Customs and Border Protection (CBP), providing them with surveillance cameras, drones, thermal imaging sensors, video tracking, and other surveillance systems. The company stated that it was proud of its "longstanding partnership with CBP and honored that agents who serve on our nation's borders are using FLIR technology to augment their efforts."
FLIR is the main contractor for CBP's Mobile Surveillance Capability (MSC) program, which consists of a fleet of pickup trucks that carry 16-foot masts with mounted cameras to enhance surveillance along the U.S.-Mexico border. The masts can be outfitted with radar, thermal imagers, lasers, and illuminators, depending on the needs of any given Border Patrol operation.
These pickup truck units are deployed in rural and remote areas where CBP has no fixed surveillance systems. In 2021, FLIR was awarded a $23 million contract to provide CBP with 19 pickup trucks to patrol the U.S.-Mexico border, after its subsidiary ICX has completed an earlier 2010 contract on the same program worth $93 million.
PureTech, a subsidiary of FLIR (and now Teledyne), supplies geospatial video management platforms to two other key border surveillance systems. The company claimed that its technology "increases the Border Patrol's effectiveness in targeting a response to high-risk areas, enabling rapid response strategies to maximize limited manpower, and adjusting to seasonal/periodic traffic patterns."
The first of these is a command and control system for CBP's Mobile Video Surveillance System (MVSS), which consists of a fleet of 58 pickup trucks with 35-foot telescoping surveillance towers in Texas. The command and control system is a video screen inside the cockpit of the trucks that incorporates sensor and video data from multiple sources to help agents track people or vehicles of interest.
The second is CBP's Remote Video Surveillance System (RVSS) program, for which PureTech serves as a subcontractor of General Dynamics. This system consists of elevated towers equipped with "electro-optical and infrared sensors enabled with video intelligence and advanced sensor control developed (...) to provide persistent ground surveillance to border patrol agents."
PureTech is incorporating its Geospatial Video Management System (GMVS) to enhance detection, tracking, and classification of vehicles and persons crossing the border. PureTech's system adds additional detection capabilities, such as hyperspectral sensing, that allow RVSS towers to classify objects at long distances and in low visibility conditions. GVMS also incorporates radar technology to pinpoint the location of objects being tracked.
In addition, FLIR also provides CBP with its SkyRaider small drone, which is equipped with artificial intelligence (AI) computing devices.
Surveillance Technologies Used in the Occupied Palestinian Territory
Through its subsidiary, ICx Technologies, Inc., FLIR Systems has provided radar technologies used by Motorola Solutions in its surveillance border systems in the Israeli-occupied West Bank and the Gaza Strip.
Motorola Solutions Israel contracted with the Israeli Ministry of Defense in 2005 to provide a Wide Area Surveillance System, a radar movement detection system used for surveillance on the Separation Wall and the barrier around Gaza called MotoEagle. MotoEagle is also installed in at least 25 settlements and settler outposts in the West Bank, some of which are put into place on private Palestinian land.  The system includes radars and cameras to detect human movement outside the settlements, and it is based on radars provided by ICx Radar Systems.
Political Influence
Including FLIR's expenditures before the acquisition, Teledyne has spent $22.8 million in lobbying expenses on issues such as CBP's mobile surveillance program, UAS, intelligence, surveillance and reconnaissance (ISR), thermal imaging and sensing, hypersonic technologies, autonomous vehicles, missile and rocket technology, foreign military sales, and border security.
Teledyne has a Political Action Committee (PAC) that has spent $1.05 million (including FLIR's expenditures prior to acquisition) in campaign contributions to both the Republican and Democratic parties through direct contributions and other PACs.
Unless specified otherwise, the information in this page is valid as of
28 July 2021