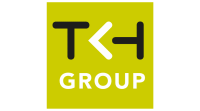 company headquarters
Netherlands
A Dutch technology company whose surveillance cameras are used to surveil Palestinians in the occupied West Bank and by prison and police agencies worldwide.
TKH Group N.V. (TKH) is a Netherlands-based technology company that specializes in developing surveillance, communications, manufacturing, and connectivity systems. In 2022, the company generated approximately $2.5 billion in revenue.
TKH subsidiary TKH Security Solutions sells surveillance cameras—under its own name and the brand name Grundig—to the Israeli police and illegal Israeli settlements. As of 2023, several TKH Security and Grundig CCTV cameras are installed on police surveillance and other infrastructure in residential areas of occupied East Jerusalem, according to Amnesty International.
Many TKH cameras found in occupied East Jerusalem are equipped with facial and vehicle recognition capabilities. Given the cameras' installation in the Old City of Jerusalem, Amnesty International suggests that they are likely connected to the Mabat 2000 system, an Israeli surveillance network that covers the entire Old City and subjects Palestinians living there to constant surveillance. According to Amnesty International, "[t]he increasing presence of these cameras in tandem with illegal settlement activity and demolitions...presents even greater risks to the Palestinians living under apartheid."
In 2017, TKH Security partnered with Israeli technology company Mal-Tech to distribute its surveillance products to the Israeli market. Mal-Tech has a documented history of supplying security technology to the Israeli government, military, and police. As of February 2023, TKH claims that it has not done business with Mal-Tech in years and that it "does not have a direct business relationship with the Israeli security forces." It is unclear when the company's partnership with Mal-Tech ended and how its products are currently distributed in Israel.
In addition to its involvement in the Israeli occupation, TKH markets and sells its products to prison and police agencies around the world. For example, the company has supplied police departments in Mexico and Thailand with video and camera surveillance systems. As of 2019, TKH is also the main supplier of CCTV cameras to prisons in Poland. Additionally, following the onset of the COVID-19 pandemic, the company marketed thermal cameras and other health surveillance systems to prisons.
Unless specified otherwise, the information in this page is valid as of
15 September 2023