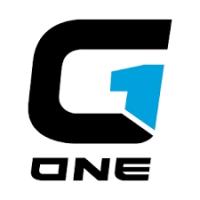 company headquarters
Israel
One of Israel's largest private security firms and a former subsidiary of G4S. It provides security services and equipment to illegal Israeli settlements, the Israeli military, and the Israeli police and prison systems.
G1 Secure Solutions is one of the largest private security companies in Israel, formerly known as G4S Israel and owned by G4S PLC, the world's largest private security company. In 2016, as a result of a global campaign, G4S sold G4S Israel to private equity firm FIMI Opportunity Funds for $110 million. In 2017, the acquisition was completed and the company was rebranded as G1 Secure Solutions and became independently traded.
After the sale, the two companies—G4S and G1—each still held a 25% stake in Policity, the company that owns and operates the Israeli National Police Academy. However, in 2023, G4S announced that it would sell its stake in Policity to G1. This raises G1's stake in the project to 50%, while the other 50% is held by Israeli infrastructure company Shikun & Binui. As of June 2023, this sale is pending the approval of the Israeli government and the banks that financed the project.
According to Who Profits, G1 has provided security services, including equipment and personnel, to businesses in at least seven illegal Israeli settlements in the occupied West Bank, including occupied East Jerusalem. It has also provided security services to a water installation of Mekorot, the Israeli national water company, in the occupied Jordan Valley, as well as maintenance work to the Ariel University, located in the illegal settlement of Ariel.
In addition, G1 provides closed-circuit television (CCTV) systems to the Israeli Ministry of Public Safety's "Safe City" project—a surveillance project implemented in dozens of illegal Israeli settlements in the occupied West Bank.
G1 also serves as the exclusive representative in Israeli of OSI Systems and its subsidiary Rapiscan, a U.S.-based maker of scanning machines and full body scanners. The company has provided Rapiscan scanners for at least three military checkpoints in the occupied West Bank as well as at the entrance to the Western Wall area in occupied West Jerusalem.
G1 provides many other services and products to the Israeli military, Ministry of Defense, and Prison Service, as reported by Who Profits.
Unless specified otherwise, the information in this page is valid as of
2 June 2023