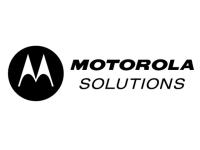 A US-based communications and surveillance company. Leading supplier of license plate recognition software. Sells surveillance products for use at US prisons, at the US-Mexico Border, and by US police agencies. Its equipment is installed in illegal settlements and in the separation wall in the West Bank and is used by the Israeli military, police, and prison service.
Motorola Solutions is a publicly-traded corporation based in Chicago, Illinois. It's historic main line of business is providing customized private communications networks for governments and corporations, although it has expanded into mass surveillance, as described below. The company is the legal successor of Motorola Inc., which split in 2011 into two companies, Motorola Solutions and Motorola Mobility. Motorola Mobility, which assumed the company's consumer products, like mobile phones and modems, was acquired by Google in 2012 and by Lenovo in 2014. Motorola Solutions operates in over 100 countries, with more than 17,000 employees. Its 2019 annual revenue was $7.9 billion. The U.S. federal government is Motorola's largest client, representing approximately 9% of its total 2019 sales.
Between 2016 and 2019, through a series of acquisitions, Motorola Solutions has transformed from a communications company into a mass surveillance company. This has deepened the company's already strong relationship with law enforcement and immigration government agencies. Within these four years, Motorola spent more than $1.8 billion to acquire multiple surveillance companies:
Motorola markets and sells these surveillance systems and technologies to militaries, detention centers, jails, prisons, border patrol, and police. The American Civil Liberties Union described the concentration of all these capabilities in the hands of one corporation as "a scary prospect."
US Mass Surveillance of Immigrants
Border Monitoring and Surveillance
Involvement in the Israeli Occupation of Palestine
US Prison Security and Surveillance
US Police Surveillance and Militarization
Economic Activism Highlights
In March 2022, the Alma Mater Society, a student union at the university of British Columbia, passed a motion demanding that the university divest from nine companies complicit in human rights violations as part of the Israeli occupation of Palestine: Motorola Solutions Inc, General Mills Inc, Partner Communications LTD, Bezeq the Israeli Telecommunications Corporation, Cellcom Israel Ltd, Bank Hapoalim BM, Caterpillar, Hewlett Packard, and Lockheed Martin.
In July 2021, Norway's largest pension fund KLP announced that it would divest assets in 16 companies that "contribute[d] to violations of human rights in war and conflict situations through their affiliation with the Israeli settlements in the occupied West Bank." The companies that KLP named include Alstom, Altice Europe, Ashtrom, Bank Hapoalim, Bank Leumi, Bank Mizrahi Tefahot, Bezeq, Cellcom, Delek, Electra, Energix Renewable Energies, First Interntional Bank of Israel, Israel Discount Bank, Motorola, Partner, and Paz Oil Company. KLP held investments totaling approximately $31.8 million in the companies at the time of its decision.
In November 2020, San Francsico State University's student government passed a resolution calling for the university to pull out of investments in companies that do business in Israeli settlements, referencing the 112 companies linked to the illegal settlements in Palestine as listed by the United Nations.
In October 2020, Fresno State University's student government voted in favor of a divestment resolution calling for the university to divest from the 112 companies linked to the illegal settlements in Palestine, as listed by the United Nations.
In December 2019, the Brown University Advisory Committee on Corporate Responsibility in Investment Practices passed a recommendation that the University divest from companies facilitating human rights abuses in Palestine including Motorola.
In October 2019, the Executive Council of The Episcopal Church adopted and implemented a global human rights investment screen, with criteria for Israel/Palestine conflict, including divesting immediately from Caterpillar, Motorola Solutions, and the Israel Discount Bank.
In June 2019, Richmond City Council voted to end the city's five-year contract with Vigilant Solutions over concerns that the company was sharing data with Immigration and Customs Enforcement.
On April 23, 2019 Berkeley City Council passed Sanctuary Contracting Ordinance on Tuesday after months of postponement. It is designed to prevent the city from entering into contracts with businesses that act as data brokers or provide extreme vetting services to U.S. Immigration and Customs Enforcement. Motorola is likely to be included in the ordinance as Motorola is listed as an ICE Data Broker by the #DeportICE Data Broker public campaign.
On May 23, 2018, student government of the California State University- East Bay unanimously endorsed a divestment resolution calling to divest from corporations profiting from the occupation of Palestine. The companies listed include Motorola Solutions, G4S, Hewlett Packard, and Caterpillar.
On May 23, 2018, the student senate at the University of Oregon passed a resolution to divest from companies including the Strauss Group, the Osem Group, Hewlett-Packard Company, Ahava, General Electric, Eden Springs, Motorola, G4S, Elbit Systems. The resolution also prohibited the purchase of products from Sabra, Tribe, Sodastream, and the companies listed above.
On March 7, 2018, Sampension, a Danish pension fund, divested from Motorola over its ties to Israel's illegal settlements in the occupied Palestinian Territories.
In February 2018, Alameda City Council voted against a proposal to install Vigilant Soultion's license plate readers over concerns that the company was sharing data with Immigration and Customs Enforcement.
On March 15, 2017, the De Anza College Associated Student Body (DASB) passed a resolution to "divest from companies that violate international human rights law" in Palestine, naming specifically Caterpillar, Hewlett Packard Enterprise, G4S, and Motorola Solutions. This was the first community college to pass a divestment resolution related to human rights violations in Palestine. Students for Justice, the group that presented the resolution, told DASB that "by asking De Anza to divest, you are asking them to no longer take a side in this conflict."
On April 12, 2016, the College Council of the University of Chicago passed a resolution to Divest University funds from apartheid, urging the university " to withdraw, within the bounds of their fiduciary duty, investments in securities, endowments, mutual funds, and other monetary instruments with holdings in companies profiting from human rights abuses and violations of international law in Palestine, including, Motorola Solution." 
March 25, 2016, The Unitarian Universalist Association and its endowment fund have implemented a human rights screen and divested from companies complicit in human rights violations, including Motorola Solutions. 
On March 9, 2016, Palestinian activists led by Bassem Al-Tamimi filed a $34.5 billion civil lawsuit in D.C. against individuals and companies that have been "funding violent settlement activities in occupied Palestine." The lawsuit names several defendants, including G4S, RE/MAX, Africa Israel Investments, Motorola, Volvo, Ahava Dead Sea Laboratories, Oracle Corp., and Hewlett Packard Enterprise. 
On March 6, 2016, the Vassar Student Association voted to support the international BDS movement and to divest from companies profiting from Israeli human rights abuses, including Motorola Solutions. 
November 2015 the student government at San Jose State University voted to divest from "companies that play an active role in the human rights violations committed by the Israeli Government in the Occupied Palestinian Territories" including Motorola. 
In October 2015 the Human Rights Council of the city of Portland, Oregon demanded that the City Socially Responsible Investments Committee Motorola Solutions on the city's "Do Not Buy" list due to its complicity in "serious human rights violations in the ongoing illegal and brutal Israeli occupation of Palestinian land." 
In April 2015 the Student Senate of Earham College passed a resolution in support of divestment from companies "directly involved in the Israeli Occupation of Palestine," including Motorola.
In February 2014, Luxembourg's national pension fund excluded Motorola from its list of investments because of its "association to financing illegal settlements in occupied territories."
In June of 2014, the Presbyterian Church's General Assembly voted to divest from Motorola, citing ten years of unsuccessful engagement with the corporation on its involvement in home demolitions and other human rights violations in Israel/Palestine.
Wesleyan University's student senate in 2014 voted to divest the student endowment from Motorola, declaring the company "complicit in the illegal occupation of Palestine."
In 2012, Swedish pension funds AP 1-4 began an engagement with Motorola over the surveillance systems it provides to West Bank settlements that "contravene international humanitarian law."
Graduate students at Canada's Carleton University voted in a 2012 referendum to divest the university's pension from Motorola, citing its involvement in "illegal military occupations and other violations of international law."
Undergraduate students at Arizona State University, in June 2012, voted to divest from and blacklist Motorola due to its "complicit[y] in human rights abuses in the occupied Palestinian Territories."
The Board of Trustees at Hampshire College, following a two-year student campaign, approved divestment from Motorola due to "human rights concerns in occupied Palestine."
Dutch Triodos Bank, in 2008, stated "Triodos explicitly excludes companies that contribute to the continuation of occupation, like Motorola."
Unless specified otherwise, the information in this page is valid as of
4 March 2021