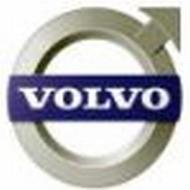 company headquarters
Sweden
A Swedish multinational manufacturer of trucks, buses, construction equipment, and industrial systems. Its vehicles and equipment have been used in demolitions of Palestinians' homes and in the construction of illegal Israeli settlements and settlement infrastructure in the occupied West Bank.
Equipment manufactured by Volvo has been used in the construction of illegal Israeli settlements in the occupied West Bank, according to Who Profits. The company has also supplied armored buses to illegal Israeli settlements in the occupied West Bank and allows at least three illegal settlement councils to operate Volvo-licensed garages.
Volvo vehicles have also been used in the construction and maintenance of settlement infrastructure, including roads intended only for Israeli travelers; the Jerusalem Light Rail, which connects illegal settlements in occupied East Jerusalem to the western part of the city; military checkpoints; and Israel's separation wall.
As documented by Who Profits, Volvo provides the Israeli Ministry of Defense with vehicles, parts, and maintenance services through its Israeli distributor, Meyers Cars and Trucks. The military has used Volvo wheel loaders and excavators in the demolition of Palestinian homes, roads, agricultural land, and other infrastructure in the occupied Palestinian territory. The Israeli Civil Administration has similarly used Volvo trucks in the confiscation of solar panels belonging to a Palestinian village in the occupied West Bank.
Additionally, Merkavim, an Israeli bus manufacturer—26% of which is owned by Volvo—provides services to the Israel Prison Service, including buses used for transporting Palestinian political prisoners.
Economic Activism Highlights
In December 2019, the Brown University Advisory Committee on Corporate Responsibility in Investment Practices passed a recommendation that the University divest from companies facilitating human rights abuses in Palestine including Northrop Grumman Corp.

On March 9, 2016, Palestinian activists led by Bassem Al-Tamimi filed a $34.5 billion civil lawsuit in D.C. against individuals and companies that have been "funding violent settlement activities in occupied Palestine." The lawsuit names several defendants, including G4S, RE/MAX, Africa Israel Investments, Motorola, Volvo, Ahava Dead Sea Laboratories, Oracle Corp., and Hewlett Packard Enterprise. 

On March 15, 2015, the Student's Society of McGill University passed a resolution divesting from companies that profit from the "Illegal Occupation in Palestinian Territories," including Volvo. 
Unless specified otherwise, the information in this page is valid as of
22 August 2022