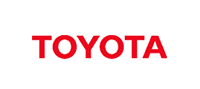 company headquarters
Japan
A Japanese multinational automotive manufacturer. Its vehicles are used by Israeli security forces to protect illegal settlements, carry out home demolitions, and suppress Palestinian demonstrations in the occupied West Bank.
According to Who Profits, Toyota supplies vehicles to Israeli security forces, including military, law enforcement, and governmental agencies, through its Israeli distributor, Union Motors.
Toyota Hilux pickup trucks are used as the frame for the Israeli military's armored David vehicles. These vehicles—used to protect illegal settlements and military bases; prevent Palestinian shepherds from working their land; and suppress Palestinian demonstrators—have become standard patrol and reconnaissance vehicles for Israeli military operations in the occupied West Bank and Gaza Strip.
Toyota vehicles have also been used in the demolition of Palestinians' homes and by the Israel Border Police and Israeli Civil Administration.
Economic Activism Highlights
In March 2015, the Students' Society of McGill University passed a resolution calling for the school to divest from companies that "profit from the illegal occupation of the Palestinian territories." The resolution named Toyota, Mitsubishi, Oshkosh, RE/MAX, and Volvo.
Unless specified otherwise, the information in this page is valid as of
20 August 2022